Young Lions of New York
Friday, August 25th 8:00pm - 10:00pm
The Rising Star Stage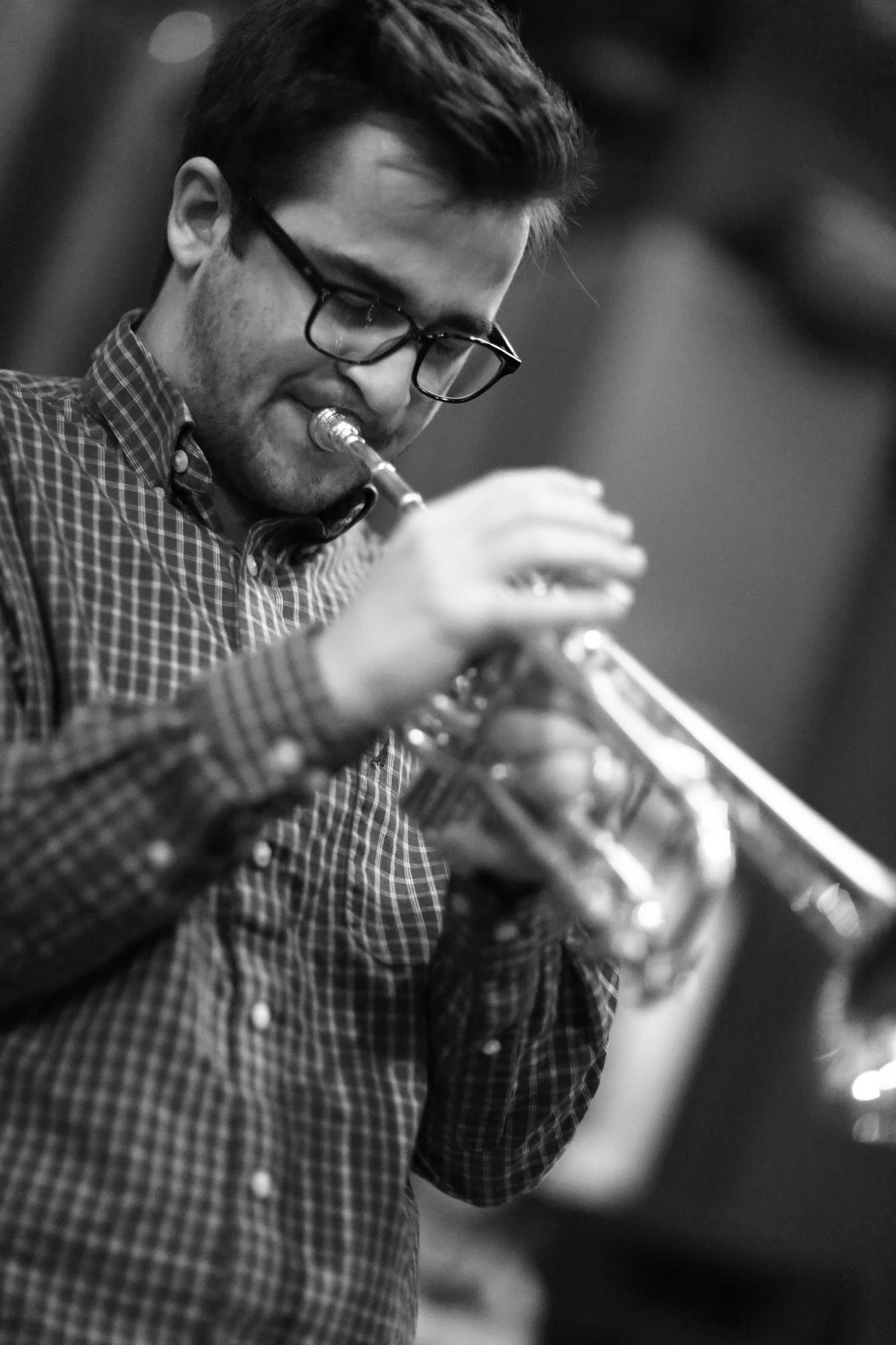 Led by trumpeter John Hasselback III, The Young Lions of New York features a quintet comprised of rising stars in the New York City straight-ahead jazz scene.
The quintet features Tony Davis on guitar, Kirk Woodard on drums, Alec Safy on bass, and Ben Rice on piano. The quintet's members attend or graduated from the Jackie McLean institute at the University of Hartford, and Purchase Collage. They are deeply rooted in the jazz, bebop, and hardbop traditions.
Trumpeter John Hasselback III - John is a trumpet player from East Aurora, New York. He currently studies jazz trumpet at The Hartt School's Jackie McLean Institute of Jazz in Hartford, Connecticut. John is fortunate to study and play with renowned jazz artists such as trumpeter Freddie Hendrix, trombonist Steve Davis, bassist Nat Reeves, saxophonists Javon Jackson, Rene McLean, and Abe Burton, and pianists Rick Germanson, Chris Casey, and Peter Woodard.
In early 2016, John was one of 24 young jazz musicians/composers worldwide selected to participate in the prestigious 2 week "Betty Carter Jazz Ahead" residency at the John F. Kennedy Center for the Performing Arts in Washington, D.C. During the residency, John was privileged to work with internationally acclaimed artists Jason Moran, Eric Harland, Eric Revis, J.D. Allen, Carmen Lundy, Andre Hayward, and Cyrus Chestnut. John has played at many notable venues including Jazz at Lincoln Center's Dizzy's Club Coca Cola, The Apollo Music Cafe, The Side Door Jazz Club, The Lewiston Jazz Festival, The Albright Knox Summer Jazz Stage, and the John F. Kennedy Center for the Performing Arts.
Guitarist Tony Davis - Tony is a young lion on the guitar. He frequently works with Dizzy Gillespie's former bassist John Lee, trombonist Steve Davis, bassist Nat Reeves, pianist Larry Willis, drummer Eric McPherson, pianist Rick Germanson, trumpeter Josh Bruneau, and the Gill Hawkins Jazz Collective. Tony has worked at venues such as Jazz at Lincoln Center's Dizzy's Club Coca Cola and recently played the Indianapolis Jazz Festival.
Drummer Kirk Woodard - Kirk is another young star that has recently hit the scene. He has played with bassist Nat Reeves, pianist Rick Germanson, trombonist Steve Davis, guitarist Jacques Lesure, organist Akiko Tsuruga, vocalist Shawnn Monteiro, trumpeter Nick DiMaria, and many others. Kirk has played at venues such as Black Eyed Sally's Jazz Club, The Waverly Inn, and The Handel Center for Performing Arts.
Pianist Ben Rice - Ben has played with Don Hahn, Doug Weiss, Rodney Green, Steve Davis, and others. Originally from San Francisco, he learned his craft from playing in its local scene as well as New York's. He currently resides in the Bronx.
Basist Alec Safy - Alec is a native of Buffalo, New York and graduated summa cum laude from SUNY Purchase with a bachelor's degree in jazz studies. While there he studied privately with Doug Weiss, Scott Colley and Todd Coolman, and under other educators such as Hal Galper, Kenny Washington, Jon Faddis, Charles Blenzig, Pete Malinverni and more. Alec has performed with Gary Smulyan, Jon Faddis, Pete Malinverni, Don Hahn, Rodney Green, and other New York staples. He is currently a member of Ralph Lalama's Quartet and Trio (known as "Bop Juice"), and can be seen with various groups throughout the tri-state area. Alec is always excited play in his home town and is looking forward to performing.