Buffalo Dolls
Saturday, August 27th 8:00 pm - 9:30pm
The Pease Garden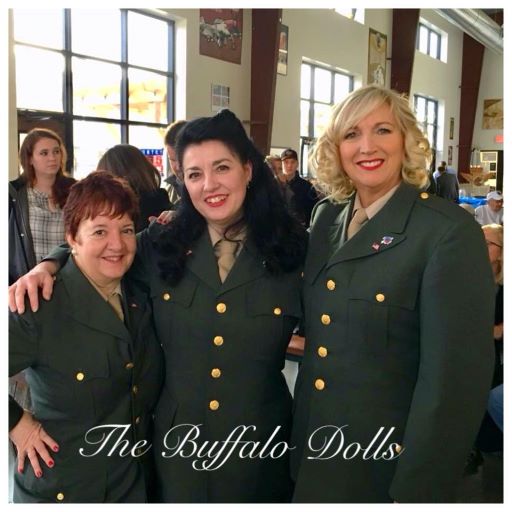 The Buffalo Dolls - singing the hits of the 1940s, '50s & '60s in the style of The Andrews Sisters and more! Taking you on a "Sentimental Journey," these JazzBuffalo Poll favorites in the Retro-Pop category have been delighting audiences throughout Western New York, and beyond, with vintage- themed, three-part harmony arrangements, reminiscent of The Andrews Sisters.
Notable venues and events where they have performed include: Kleinhans Music Hall, The Tralf, The Sportsmens Tavern, The Buffalo History Museum, The Kootsie Ball at The Hotel Lafayette, The Maritime Festival at Canalside, The Glen Park Art Festival, The Buffalo Music Hall of Fame Gala and numerous Veterans Events, including Buffalo Niagara Honor Flight and the Buffalo and Erie County Naval and Military Park.
Vocalists:
Donna DeLano-Kerr
Rusty Droz
Debbie Maybach

Our Musicians on Bass and Piano:
From Lewiston, NY, Jerry Andres is a physician and musician who has performed in the area for years in many different bands. His love of Jazz dates back to his early teens when he sat in with his pianist father's group at the old Tenderloin Restaurant. Claudia Andres is a local educator who has worn many musical hats during her career and is greatly enjoying working with the Buffalo Dolls.