Aimee Allen
Saturday, August 24th 3:45 pm - 5:15pm
The Main Stage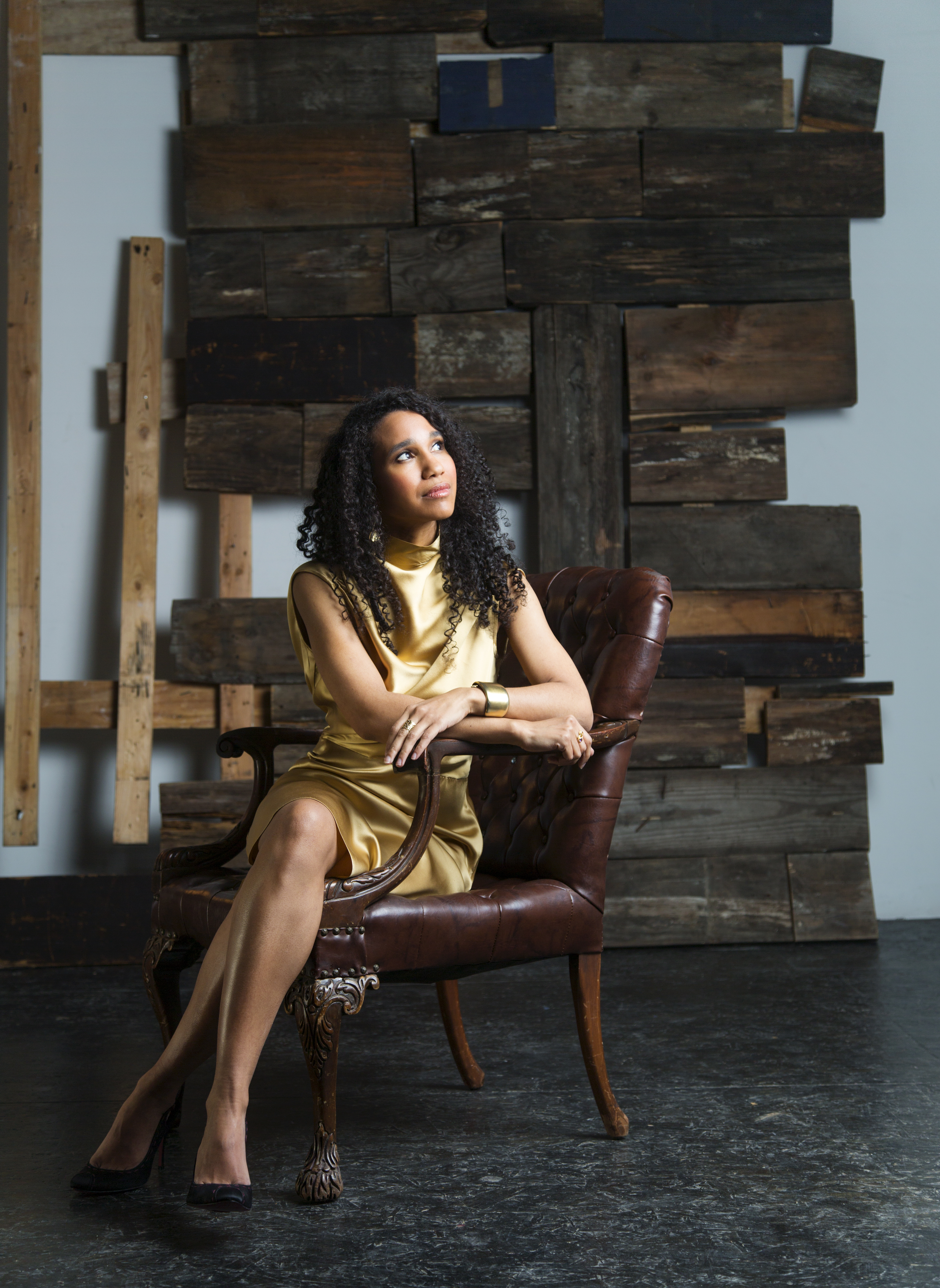 "A fully fledged composer, lyricist and vocalist, her ideas are filled with depth and meaning and her lyrics profoundly unique."– Constance Tucker, All About Vocals
"A brilliant singer and even more thoughtful lyricist" – H. Allen Williams, JazzTimes www.aimeeallenmusic.com
Born and raised in Pittsburgh, Pennsylvania, vocalist Aimée Allen's intimate connection with music began as a child. Her childhood was scored with classic jazz because her mother kept selections from the tradition on the family turntable. Though singing was a part of her childhood, Aimée first began singing professionally with jazz a cappella groups in college. After graduation, Aimée moved to Paris where she performed regularly in jazz clubs and festivals. The deep relationship between the francophone audiences and Brazilian bossa nova led Aimée to form Les Bossa Novices, a Paris-based group dedicated to bossa and jazz.
Aimée now performs regularly in New York City and abroad. Standards and bossa are part of her repertoire, but now an accomplished composer, she also sings her original songs, many of which have become audience favorites. Her original music has been licensed for feature film and network television. She has sung with many renowned jazz musicians including Romero Lubambo, Ron McClure, François Moutin, Roswell Rudd, Ari Hoenig, Joel Frahm, and Yomo Toro.
After a successful crowdfunding campaign contributed to by fans, Aimée released a new album, Wings Uncaged, in September of 2018. It features jazz standards, and Aimée's own compositions on the theme of transcendence, with evocative song-stories with winged creatures serving as metaphors.
Aimée's last album, Matter of Time, released in May 2015 on Azuline Music features master Brazilian guitarist Romero Lubambo, François Moutin on bass, Toru Dodo on piano, and Jacob Melchior on drums. The album is an exciting and soulful collection of Aimée's new compositions, unconventional interpretations of standards, and bossas featuring Aimée and Romero in duo.
Aimée's previous release, Winters & Mays is that rare combination of soulful, sensitive, and swinging. It includes Aimée's thoughtful original songs as well as reinterpretations of hand-picked gems, demonstrating Aimée's versatility through jazz, bossa, blues, tango, ballads and even pop. Winters & Mays was released on Azuline Music in 2011.

Aimée's second CD, l'Inexplicable, was the fruit of her trans-continental musical experiences and her talents as a writer. It is a collection of warm, soulful, jazz-pop originals blending African rhythms, Brazilian bossa, and classic jazz influences. Nearly all the tracks were written by Aimée and are sung in French. l'Inexplicable was released in Japan in 2008 on Vivid Sound and in Europe on Schubert Music. Aimée's original compositions from this album have been licensed for use in film and network television.
On her debut release, Dream, Aimée offered inspired interpretations of jazz standards, familiar bossa nova classics, and one original composition. In keeping with her experiences, Dream includes vocals in English, French, and Portuguese.