Alex McArthur
Friday, August 26th 8:00pm - 9:00pm
The Peace Garden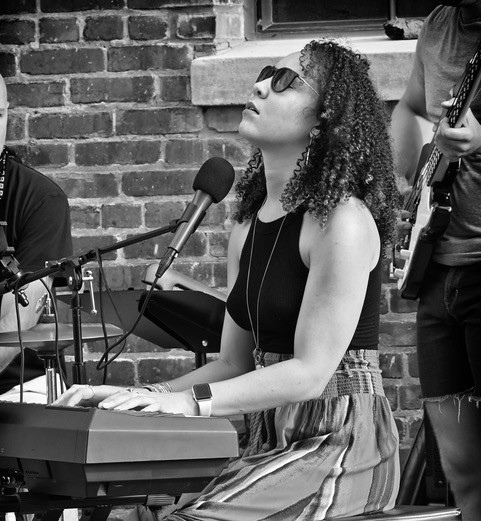 Alex McArthur is a jazz vocalist resideing in Buffalo, NY. Winner in the JazzBuffalo Poll for Female Vocalist of the Year in 2021 and 2018, she is one of the region's favorite vocalists, artists and performers.

You can expect to hear everything from Ella Fitzgerald and Nancy Wilson, to Esperanza Spalding, Gretchen Parlato, and many more. Plus, her own
compositions may be hard. She will be joined by some of the area's finest musicians!