Becky Davis Trio
Friday, August 26 5:45 pm - 7:15 pm
Peace Garden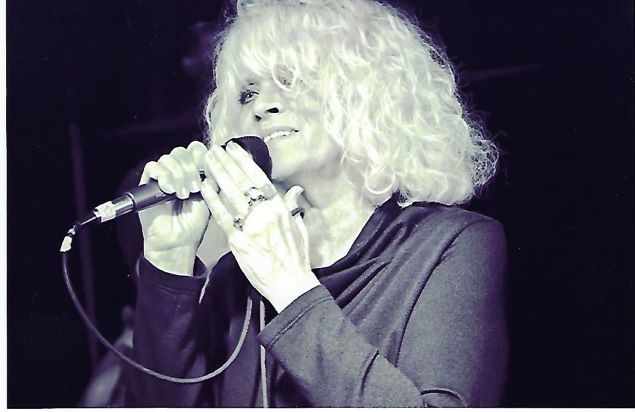 Becky Davis: A fresh interpreter of the jazz standards, bossa nova, blues and ballards. A Western New York covalist in the area who draws upon her roots froma musical family along with her own experience with various instruments. Cited as a Critic's Choice in the Buffalo News Gusto. A student of Edith Miller at the University of Buffalo; Marilyn Barber of the Buffalo Philharmonic Chorus; Maria Goodrich of the Community Music School of Music; musician and educator Chu Nero; Kenny Kaufmann also mentored by Dee Dee Bridgewater and Diane Reeves. Performing voiceover radio commercials alon with televised show for a New York City cable station and at the Lewiston Jazz Festival.
Recordings done at Soundscape Studios in Buffalo New York.
A few Reviews:
"Fresh interpreter of the standards, intimate --honest." Bob Davis contributing writer, DownBeat magazine.
"Sultry with an excellent delivery." Mark Harris bassist/composer with Mel Tillis Theatre. "If you come to hear the standards, that's what you get with Becky, straight ahead." Becky and Mark have composed and recorded Elle together at Soundscape Studios.
"You are a very gifted performer, keep going strong." John Upton, principle oboe at the Florida Orchestra and the Julliard School.
I will feature your music on No Exit Media--vocal abilities are ver good." Spectre
Doesn't mimic other singers, has her own voice." John Hassleback of The Four Lads.
"Singing is how my soul expresses itself. I love the standards, I believe using your gift, your soul and your imagination they sound fresh and beautiful. The standards have a life of their own. I just sift them through my Becky experience".