Dozo My Lady
Saturday, August 27th 3:30 pm - 5: 00pm
The Peace Garden Stage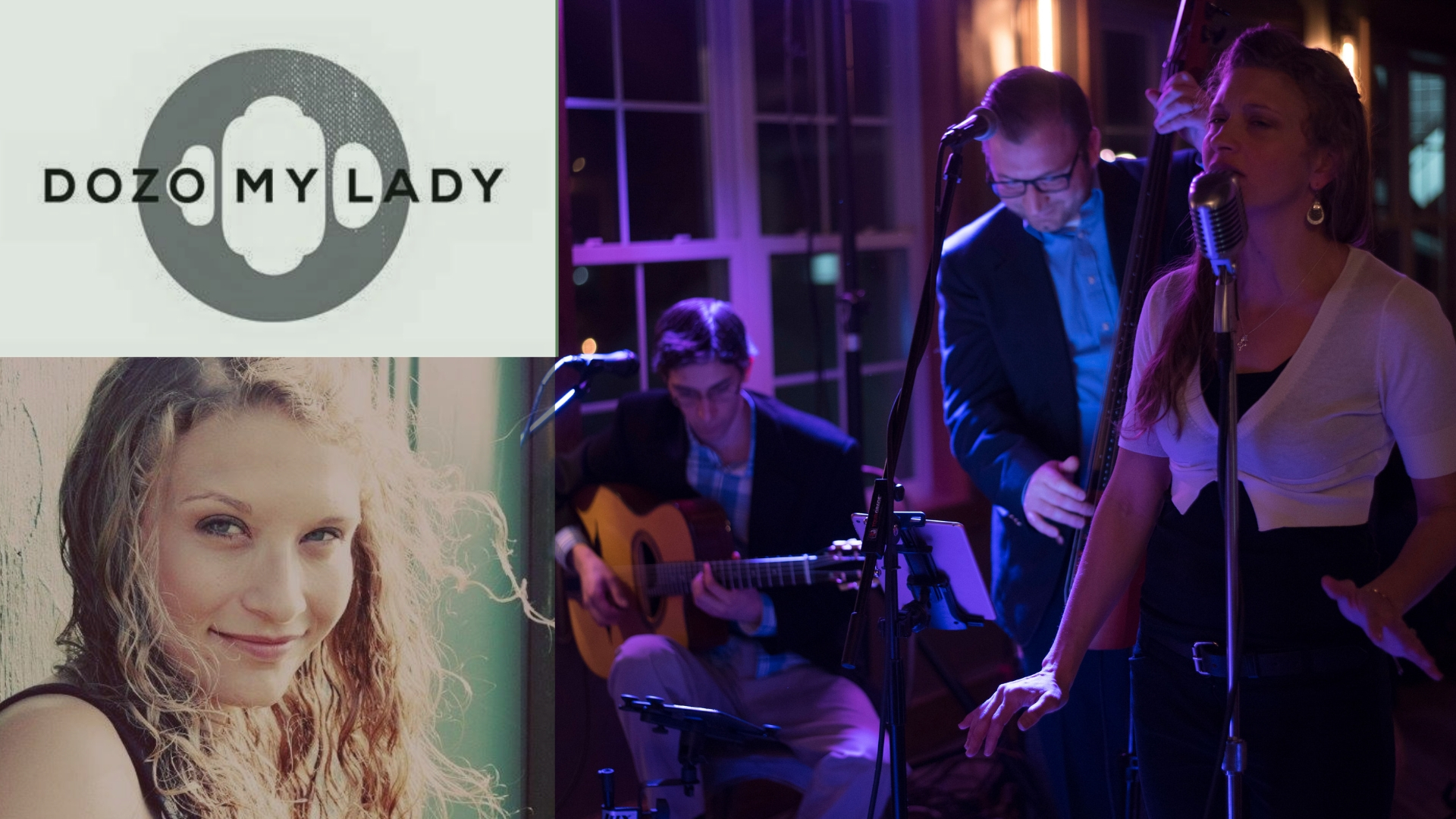 Dozo My Lady is an exciting trio performing an eclectic mix of music focusing on jazz but equally proficient in pop, rock and bar room standards. This Buffalo New York trio was formed by Carolyn Lansom (vocals, percussion) and Dave Lansom (upright bass, vocals) in 2010 while they were living in Japan. With the addition of Greg Amato (guitar, vocals, melodica) in 2013 the group evolved into a consistently engaging, versatile act that is pleasing audiences across Western New York.
Carolyn's impressive multifaceted vocals are are perfectly supported by Greg's jazz, gypsy, and rock stylings. Holding down the low end Dave's solid bass technique rounds out the mix.
From intimate venues such as The Terrace at Delaware Park to jazz festivals and large events this dynamic trio presents a captivating, and well rehearsed performance. A Dozo My Lady show will feature selections made famous by Ella Fitzgerald, Duke Ellington, Frank Sinatra, Van Morrison, The Beatles, The Temptations, Buck Owens, and Norah Jones just to name a few.
Catch them at their monthly Jazz Night at the Buffalo Distilling Company every 3rd Friday, or on their facebook page: https://www.facebook.com/DozoMyLady/. For booking please contact them at [email protected]