Dozo My Lady
Saturday, August 27th 3:30 pm - 5: 00pm
The Peace Garden Stage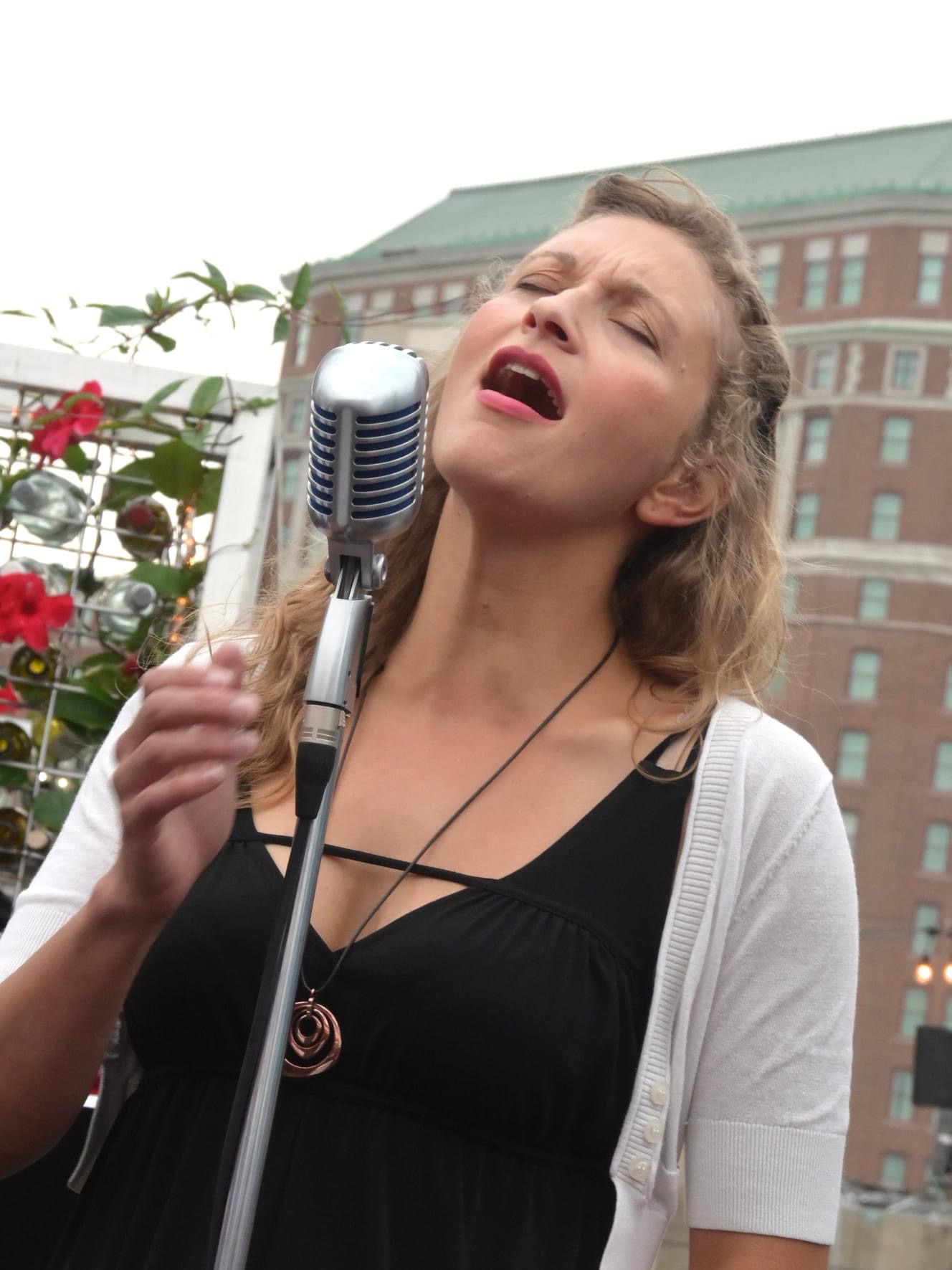 Dozo My Lady is an exciting trio performing an eclectic mix of music focusing on jazz but equally proficient in pop, rock, and barroom standards.
This group features the vocals of Carolyn Lansom. Her multifaceted vocals have resulted in several nominations for the Best Female Jazz Vocalist in the JazzBuffalo reader's poll, maybe next year is the year, will you remember to vote for her? Throughout her decade-long jazz career, she has worked with many Buffalo area greats. In 2016 and 2017 she co-produced a series of standing-room-only shows with the group Sugar Katty Cool, one of which was nominated for the 2017 best jazz performance of the year. As a classical vocalist, she maintains a lead position in the critically acclaimed choir of Holy Trinity Lutheran Church in Buffalo, which occasionally perform concerts with the Buffalo Philharmonic. Her performances with professional theaters include Art Park, Lancaster Opera House, WNY American Repertory Theatre (ART), Buffalo Chrysalis Theatre, and Opera Sacra. She is an alumnus of Niagara University's Theatre Performance program, earning a BFA. Her powerful vocals also, occasionally grace the bandstand of local favorites My Cousin Tone'.
This Buffalo New York trio was formed by Carolyn Lansom (vocals, percussion) and Dave Lansom (upright bass, vocals) in 2010 while Dave's service in the Navy brought them to live in Japan. With the addition of Greg Amato (guitar, vocals, melodica) in 2013, the group evolved into a consistently engaging, versatile act that often pleases audiences across Western New York.
Carolyn's impressive multifaceted vocals are perfectly supported by Greg's jazz, gypsy, and rock stylings. Holding down the low-end Dave's solid bass technique rounds out the mix. From intimate venues such as The Terrace at Delaware Park to jazz festivals and large events, this dynamic trio presents a captivating and well-rehearsed performance. A Dozo My Lady show will feature selections made famous by Ella Fitzgerald, Duke Ellington, Frank Sinatra, Van Morrison, The Beatles, The Temptations, Billie Holiday, and Norah Jones just to name a few.
Catch them at their monthly Jazz Night at the Buffalo Distilling Company every 2nd Friday, or on social media via the band's Facebook page, https://www.facebook.com/DozoMyLady/, Carolyn Lansom's Facebook page Carolyn L W Lansom, on Instagram #dozomylady, and lastly on our website www.dozomylady.wixsite.com/dozo For booking please contact them at [email protected].