French Conexion
Saturday, August 25th 7:45pm - 9:15pm
The Peace Garden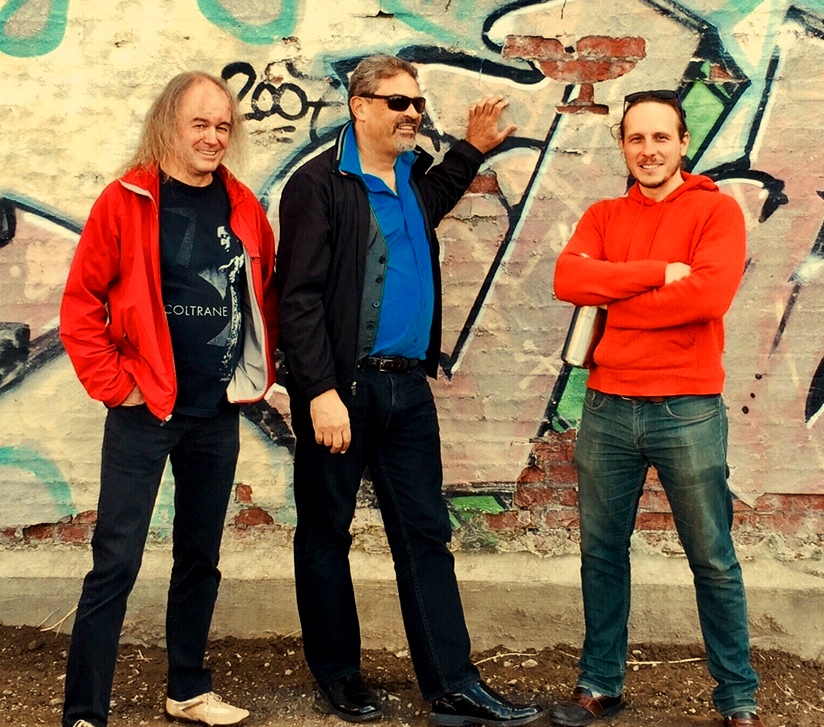 French ConéXion is an ensemble with a truly international background featuring
Jeremy Spindler (France, Brazil), accordion, Marc Cousins (France, Belgium), double bass and Bernard Kunz (Switzerland), guitar, oud.
French ConéXion plays new musette, manouche, Brazilian choros, tangos, jazz standards, improvisations, originals and any other tunes that come our way and catch our fancy.
French ConéXion was formed in the summer of 2016 with the intention of creating high quality music in a jazz format where musicians are able to take a composition and create a unique and new version at every performance. Our focus is on the music of French accordion great Richard Galliano and his new jazz musette compositions, musette tunes by Edith Piaf and others, choros and forros from Brazil as well as manouche gypsy music from northern and eastern Europe. Naturally we also play standards from the American jazz repertoire. In additon we perform some of our own compositions and improvisations.
French ConéXion has performed at many local venues such as Sportsmen's Tavern (opening for Gypsy jazz guitarist Stéphane Wrembel), Pausa Art House, Merge Restaurant, Webster's Bistro, Carnegie Art Center and Platters Chocolates in North Tonawanda, Coco Bar and Restaurant, Hotel Henry, Nietzsche's, Daily Planet Coffee Co., the Foundry Suites, the Meeting House in Williamsville and the Hollow Bistro and Brew in Clarence.
JEREMY SPINDLER - Accordion
Jeremy Spindler is an accordionist who grew up in France and Brazil. He often plays solo, with the group The French ConeXion and with the group Volver. He plays in a range of styles but is primarly influenced by Brazilian Forró music, in which the accordion is the principal voice for the many different different dances, and by Richard Galliano, the French master who brought back the musette into the jazz world with the NEW MUSETTE wave.
MARC COUSINS - Double Bass, U-bass Paris born bassist, arranger. Marc started his musical studies in Brussels, Belgium. He received his Bachelor degree in Jazz Performance from Arizona State University and attended North Texas State University for graduate work in music. He has toured the US and Europe with a variety of musical groups and has lived in Orlando, Dallas and NYC. He currently resides in Buffalo, where he has performed with a variety of local ensembles such as the Buffalo Philharmonic Orchestra, the Salvatore Andolina group and many others.
BERNARD KUNZ - Guitar, Oud
Born and raised in Switzerland / studied French & History at Université de Grenoble, France, Université de Genève, Switzerland, UB Buffalo / Jazz Guitar Studies at Conservatoire Populaire de Genève, Switzerland / Playing experience: Afro-Haitian Jazz Combo, Grenoble, Straight Forward Jazz Group, Buffalo: opening act for BB King, Grover Washington Jr, Yellow Jackets, Spyro Gyra, CC Wynans, James Carter, Johnny Griffin et al. / Currently with GRÜVOLOGY Jazz Group (3 cds, 2015 Europe tour), local jazz trioPAYAZZO / Educator: French & guitar teacher, advisor to Hutch Tech SIX STRING CIRCUS gypsy jazz group (winner 2010 Music is Art Battle of the Bands) / mentor to members of Straight Forward Jazz group: Carmen Intorre, drums, now with internationally touring jazz guitarist Pat Martino; Eric Biondo, trumpet, with NYC based touring Afrobeat Orchestra Antibalas.