Saranaide
Saturday, August 27th 1:15 pm - 2:45 pm
The Peace Garden Stage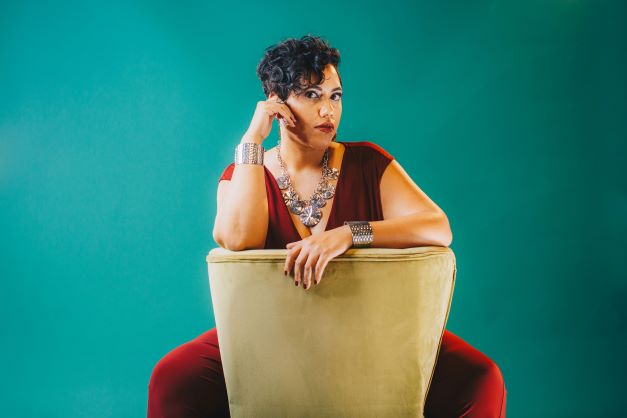 Saranaide is an accomplished vocalist, songwriter and musician based out of Buffalo, NY. With parents from Panama and Puerto Rico, Saranaide has dipped into her DNA to embrace and celebrate the pulses and sounds of Latin America; exploding on the Buffalo Jazz Scene with a new vigor. Inspired by the legends of soul and jazz riding on the rhythms of the world, Saranaide's unique sound is sweet honey dripping over a spicy stew.
A lifelong learner, she has traveled the world to better inform her process – whether it is studying Maracatu in Canada and Brazil or traveling to Ghana to immerse herself more fully in West African drumming & dance, Saranaide beautifully blends and reflects her Afro-Latino roots. She writes in both English and Spanish, most recently adding Portuguese to her singing repertoire. Her songwriting is universal and highly personal; her stage presence ethereal and earthy, wrapping her audience up in each story told through her sultry vocals, willowing flute and jazzy guitar riffs.
Most notable performances of her career were being a guest of the Brooklyn College Choir in 2018 to perform two sold out nights at Carnegie Hall with Joe Hisaishi in a symphonic concert featuring the music of Studio Ghibli, wowing a sold out crowd at Hotel Henry with a night of bossa nova, and opening up for Jane Bunnett and Maqueque.
Photo attached is by AlanaAdetolaArts Photography, LLC.