jazz fundraiser MEAT RAFFLE
MAY 7, 2023 1-5PM
Purchase Tickets HERE
Support the Jazz Festival! Our fundraiser event is held at the Lewiston Fire Company No. 2 (1705 Saunders Settlement Road, Niagara Falls, NY 14304) on Sunday, May 7th from 1:oo pm - 5:00 pm. The doors open at 12:00 pm with the first raffle at 1:00 pm.
The Jazz Festival Board of Directors also raises funds throughout the year to support the festival! They are charged with organizing fundraisers to bring in over $10,000 to help with festival costs. This year they decided to try something different and host a MEAT RAFFLE! They are SO much fun! We hope you can attend!
To attend and purchase tickets for $10 pre-sale or $12 at the door. Tables Reserved for parties of eight (8). Includes beer, pop, wine and one (1) slice of piccs. No outside beverages permitted.
**ALL PROCEEDS to benefit the 2023 festival!



---
GALLO PREMIER CLUB
$49.00

Purchase Tickets HERE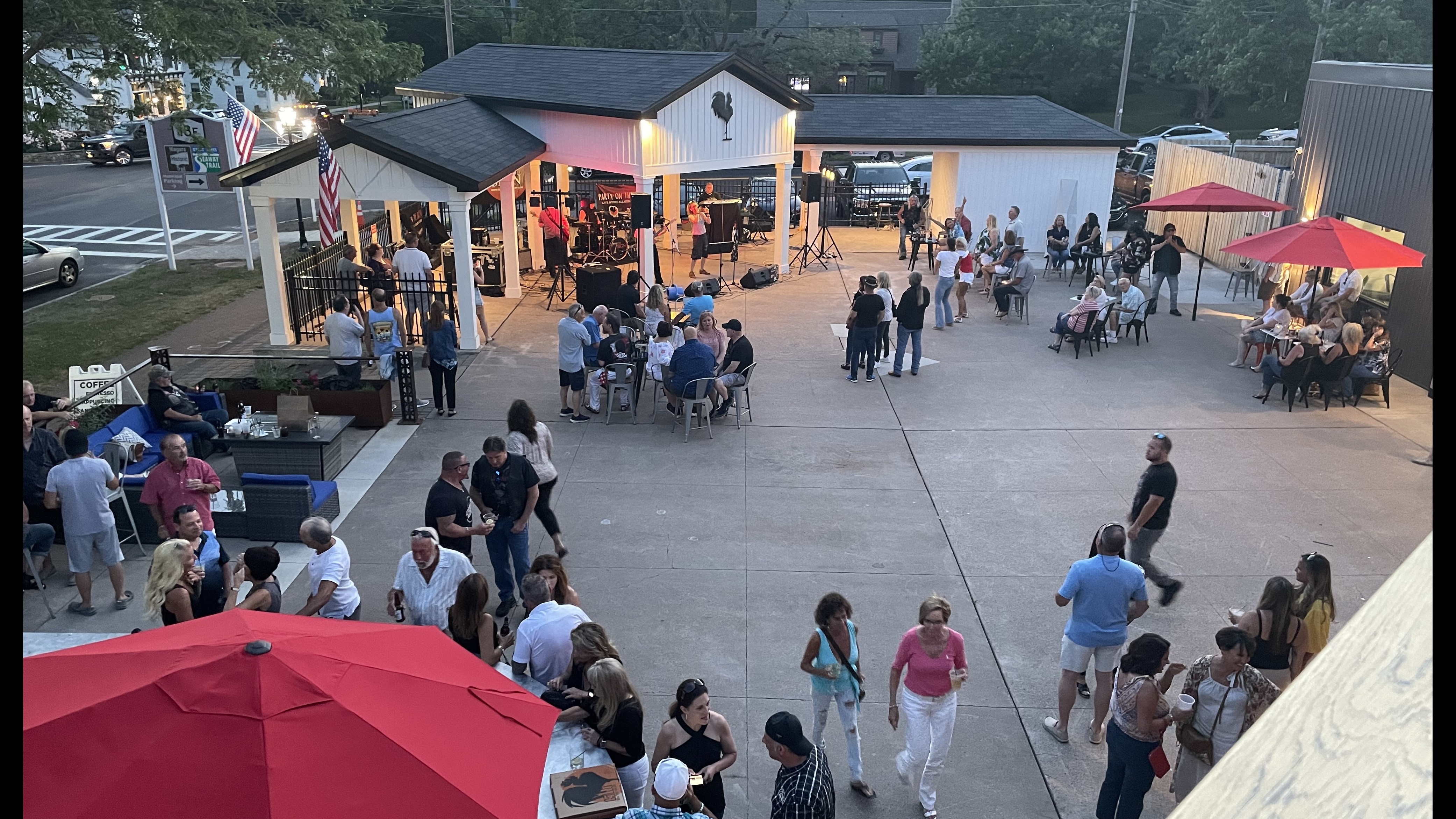 To see a Live video from The Roost Click HERE
Experience the Northwest Jazz Festival Jazz Festival at "The Roost" located on the second floor of the Gallo Coal Fire Kitchen (402 Center Street, Lewiston).
Enjoy a Full Bar Access of beer, wine and liquor in a private setting. Light hors d'oeuvres will be served between 5:00 pm - 8:00 pm both days
and private restrooms will be available. Bracelets are required for access.
(LIMITED space ONLY. Presale tickets available)


---
WAGON OF CHEER TICKETS
Help keep the festival free. Purchase a chance to win a 3 ft. folding wagon fully stocked with your favorite adult beverages!
Drawing will be held at the close of the festival. Proceeds to benefit the Northwest Jazz Festival.
Purchase Tickets HERE